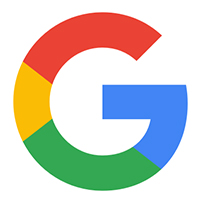 Google recently joined the league of Domain Name Registrars by starting a domain registration service called Google Domains. We are often asked "Does Google provide Web Hosting Services too?" The answer is that Google only provides Google Apps services, which includes GMail, Google Docs and other such tools for Business. But the reason why GApps may not be too conducive for a small or medium business is mainly because it has been positioned in a way which is beyond their reach. This article discusses why Google Apps cannot be compared to conventional web hosting services which are popularly used.
Website Hosting
A major deal breaker with Google Apps is that it does not provide an integrated website hosting option. This means that even if you take Google Apps you are locked in to their own template based website hosting or you have to buy a separate package. If you are buying a separate package, you may be more interested in bundling your email and web hosting so that your billing and maintenance is hassle free. Besides, the price for just email hosting is a bit on the higher side, because it is charged per account or per person using it. Conventional web hosting allows you extensive control over your web server software, whereas GApps has no such service for professional web development. Google's Support page states that: "Please note that if you have an existing web site that you've set up independently, it isn't possible to transfer it directly to Google Apps. Google doesn't allow you to upload files directly for web hosting, so you'll essentially have to recreate your web pages from your control panel using Google Sites, if you wish to associate the site with Apps."
Free Service
What you are ideally paying for in Google Apps is almost the same that you get for Free on GMail, except with the option of customizing your account with your domain name. This means that you are paying a premium just to use the custom suffix on your email account and a couple of features which you may never need. But is that amount worth it? Most users of Google Apps are the lucky ones who took the Free Accounts when they were available a couple of years ago. Thereafter, not many people have subscribed to their services due to the fact that the pricing is very high and that they are compared to the free accounts which people already have. This cost-benefit comparison repels people from Google's Cloud Services for Businesses. Google currently offers an entry-level plan at $50 per user per year (Plus Taxes) and a more advanced comprehensive business plan for $120 per user per month (Plus Taxes)
Technical Support
Whether you take Google's Cloud Services or you take a conventional web host, you are sure to need technical support atleast initially when you are mapping or configuring your account. Google has tied up with various service providers to handle their customer support issues, but the outsourced support is no match for in-house support of any web host. This is primarily because the web host has ultimate control of their own server but the Google Apps support personnel have to go through a long protocol or hierarchy to get to the root of your issue. This lack of flexibility and "dealing with a big company" often turn people away from their services.
Having said all this, it must be noted that GApps and conventional web hosting services are suited for different types of businesses based on their budget and requirements. A small or medium business which does not need all the bells, whistles and fireworks that Google Apps offers, will definitely look at something at a lower price. Similarly, those who take web hosting services from conventional providers will definitely miss integrating Google Docs with their domain name. Probably if Google sees the light and offers a more flexible in-between option, it maybe a win-win situation for all.
Get Unlimited Hosting Space with a Free Domain Name, when you buy any plan for a year.