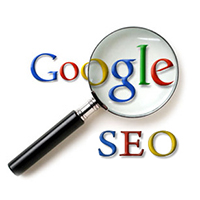 Sometimes SEO (search engine optimization) can be a little complicated to understand and it can all get a bit complicated trying to get your website fully optimized for the search engines. SEO is basically the process of organizing your website so that it appears in search engine rankings for certain keywords. Here are 5 SEO tips that are easy to understand and to implement and take into account the Google Penguin & Panda updates.
1. Publish Quality Content.
The first of our SEO tips is to create good unique content. A great way to do this is to write a regular blog. Remember you need to write information that is unique and worthwhile and that can be easily read. If you just stuff a page full of keywords your website will be marked as spam and not get ranked at all.
2. Pay Attention To Keywords.
Your keywords are the words and phrases that somebody will type into a search engine when they searching for information, products or services that are associated to your online business. Insert keywords naturally into your content and, if possible include varieties of your main keywords too.
3. Include Internal And External Links.
On your website pages, articles and blog posts, include a link to another page within your website using your keyword as the anchor text. Anchor text are the highlighted words that when clicked, will link to open a specific webpage. Also add a link to an external website with a reputable source of information, again using your keyword as the anchor text.
4. Quality Backlinks.
Search engines view backinks as an indication of the popularity and value of the content on a website. However, the focus must be on links from quantity websites. This can be done by writing articles on other high pedigree websites and Google will reward you for getting your backlinks into quality websites, and you'll build up a readership from real people who read your guest articles and will follow you back to your own website.
5. Don't Forget Social Media.
More and more people are looking for their favorite brands and products on social media and if they can find you there, chances are they will click through to your website to find out more information. Your presence on social media will effect your search engine rankings. People viewing and sharing your content on social media sites like Facebook, Twitter and Google Plus will register with the search engines. Social media is also useful because it encourages more external sites to link to your content, which is relevant as discussed in point 4.
To discover how you can easily analyse and improve your SEO content, keywords, images, links, font decorations and more check out this review of a ground breaking SEO Plugin for WordPress. It's like having a SEO expert right beside you suggesting ways to improve your website!